Conservative Dentistry & Endodontics
Overview
This branch of dental studies deals with various direct and indirect methods of conservation of original teeth. This includes employing dental fillings, root canal treatment, crowns, bridges, veneers, inlays and on-lays to functionally and aesthetically restore the capabilities of even a single tooth, unless extraction is the only option. The department of Conservative Dentistry and Endodontics caters to graduate students and offers a postgraduate program leading to a Master of Dental Surgery.
HOD's Message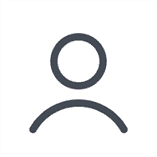 "Conservative Dentistry emphasizes on the modern principles of dentistry, which states "prevention of extension". Operative dentistry is used in practice with blend of restorative techniques. Pre-clinical Operative and Conservative dentistry is taught practically in the second year of dental education which enables their readiness to treat patients in clinics. Students are constantly observed and instructed to follow the principles of the conservative dentistry in the pre-clinics. Students are exposed to different dental materials, instruments, equipment to learn their properties. Upon completion of pre-clinical subject, students are expected to cater quality work on patients. Our post-graduate students are encouraged to use wide variety of dental materials and equipment to achieve better outcome of the treatment procedure with great degree of precision. Our well trained staff regularly conduct seminars, case presentations, and library thesis of the post-graduate students and assure the quality research work. Most of our faculties are research oriented have publications in the field of Conservative and Endodontics. Our department has high volume of patients which helps post-graduate students to get more clinically challenging patients which improves their skill of handling complex endodontic patients. Our post-graduate student are trained to perform complex endodontics surgeries and protect the compromised teeth of the patients."
- DR. KAMAL BAGDA
Faculty
| # | Name | Designation |
| --- | --- | --- |
| 1 | DR. KAMAL BAGDA | PRINCIPAL PROFESSOR & HOD |
| 2 | DR. MIHIR PANDYA | READER |
| 3 | DR. SOHAM PATEL | READER |
| 4 | DR. MILAN UGHAREJA | READER |
| 5 | DR. AKASH AZAD | SENIOR LECTURER |
| 6 | DR. NIKET KACHHI | SENIOR LECTURER |
| 7 | DR. ANKIT SHAH | SENIOR LECTURER |
| 8 | DR. PRIYAL SHAH | SENIOR LECTURER |
| 9 | DR. VAIBHAVI PATEL | LECTURER |
| 10 | DR. PRANEETA SHAH | LECTURER |
Infrastructure
GRIDS has on campus, one clinical department with dental chairs having all necessary instruments for doing clinical work on patients.
We also possess the latest phantom head Lab to teach students clinical works artificially. Our Lab strength is for one batch, which contains 60 students.