Overview
Orthodontics deals with the development and positional anomalies (including alignment) of the teeth and the jaws as they not only affect oral health but also the physical and mental well-being of the patient.
HOD's Message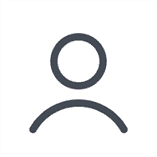 " The Department of Orthodontics & Dentofacial Orthopedics deals with the treatment of complex craniofacial malocclusions. We restore the smile of the patients by improving their aesthetics by forming normal facial profile as well as we restore the functions of the hard and soft tissues. Our department teach undergraduate students to master in the pre-clinical area through preparing wire models. Our post-graduate students treat patients' dental and skeletal malocclusion using several intraoral fixed or removable appliances, myofunctional appliances including correction of cleft lip and palate, extra-oral orthopedics appliances, orthodontics implants, and orthognathic surgeries. We are committed to provide treatment considering the esthetic needs of the patients. We are blessed to have qualified and dedicated staff to educate and train out undergraduate and post-graduate students. Many of our alumni represent well reputed organizations of the dentistry and are constant source of inspiration to faculties and students. We promote research in our department and facilitates our students with necessary materials and resources. "
- DR. RAHUL MUCHHADIA
Faculty
| # | Name | Designation |
| --- | --- | --- |
| 1 | DR. RAHUL MUCHHADIA | PROFESSOR & HOD |
| 2 | DR. YAGNESH RAJPARA | PROFESSOR |
| 3 | DR. KASHYAP SHAH | SENIOR LECTURER |
| 4 | DR. MALVI THAKKAR | SENIOR LECTURER |
| 5 | DR. ALPESH VAGHELA | SENIOR LECTURER |
| 6 | DR. NIDHI HUDANI | LECTURER |
Infrastructure
This department has all the latest technology & equipments to treat Malocclusion likewise prolinaction of teeth, crowding of teeth space problem etc. Different type of treatment option are available likewise myofunctional, removable plates, fixed bracket, hear options esthetic bracket available.