Overview
" Prevention is better than cure". The Department of Public Health Dentistry is focused to prevent oral health diseases to reduce the overall healthcare burden of the community. We are specialized to organize oral screening camps at under privileged areas through partnership with the community stakeholders. This subject is specifically designed to promote research hence train dentists to conduct epidemiological studies and record the clinical findings in accordance with the oral health indices. Our department is unique since it touch larger mass of people at a same time rather than individual.
HOD's Message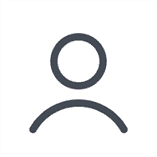 "The Department of Public Health Dentistry is dedicated toward preventing and controlling dental diseases, prolonging life, and promoting dental health. We, Public Health professionals, are strongly committed to oral health care needs of local population and touching the most pressing issues of the society as a whole. Our department partner with the stakeholders such as communities, political leaders, social workers, faith based organizations, government hospitals, schools, and non-governmental organizations to render health care services to under privileged population. Our students participate in the oral screening camps to serve the group of members who resides in the area with lack of health care infrastructure and complete their volunteer community hours at their professional capacity. We offer health care services in those areas using well equipped mobile dental van with adequate manpower. We offer theoretical as well as practical knowledge to our students regarding oral health. We train our students to educate patients to maintain their oral hygiene, periodontal status. Our department has established "Tobacco Cessation Center" to help patients to quit tobacco habits in any forms. We teach post-graduate students the different epidemiological methods, biostatistics, sampling, planning and evaluation to assist their research projects. We facilitate research to address various oral health diseases as well as evaluate various therapeutic interventions through multi-professional health care team including academicians, clinicians, epidemiologists, biostatisticians, behavioral scientists to promote well-being of the society. "
- DR. SONAL CHHAJED
Faculty
| # | Name | Designation |
| --- | --- | --- |
| 1 | DR. SONAL CHHAJED | READER & HOD |
| 2 | DR. NAYAN PATEL | LECTURER |
| 3 | DR. TWINKLE PATEL | LECTURER |
Infrastructure
1. Mobile Dental Van (Unit) with two attached and one portable dental chairs with other accessories including x-ray machine, water sink, compressor, generator.
2. Tobacco Cessation Center aimed to reduce burden of oral cancer. It has educational materials including models, charts, and questionnaires. It helps people to quit habit through both pharmacological and non-pharmacological approaches.