Oral Medicine and Radiology
Overview
Oral Medicine and Radiology includes the diagnosis and medical management of diseases specific to the orofacial tissues and of oral manifestations of systemic diseases. It further includes the management of behavioural disorders and the oral and dental treatment of medically compromised patients.
HOD's Message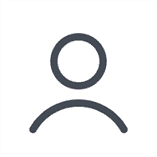 "The Department of Oral Medicine and Radiology is a gateway of Goenka Research Institute of Dental Science. We provide quality academic education along with clinical expertise. We put more emphasis on special cases such as pre-cancerous lesions, different types of oral cancers, and TMJ disorders. Our department teaches students how to excel the skill of diagnosis using various techniques. The Oral Radiology department is well established with technological gadgets including intraoral and extra-oral digital radiography. We train our students about detailed radiographic techniques and interpretation of intra and extra-oral radiographs and radiographic diagnosis. We have three intraoral X-ray units, 10 PG machine (digital) with attached darkroom for processing provision of all radiographic films. Our students thoroughly inspect the oral cavities and refer the patients to different departments of dentistry for appropriate treatment. We train our students to overcome any challenges in the screening of various dental problems on a daily basis. Our department prepares students to become independent learner in diagnosis which helps students to incorporate this skill in their clinical practice after graduation. We manage the "Tobacco Cessation Center" established by Department of Public Health Dentistry and provide tobacco cessation counselling to patients, who consume smoke and/or smokeless tobacco products, using both pharmacological and non-pharmacological methods. "
- Dr. NIMESHKUMAR PATEL
Faculty
| # | Name | Designation |
| --- | --- | --- |
| 1 | DR. VEENA PATEL | READER |
| 2 | Dr. NIMESHKUMAR PATEL | READER |
| 3 | DR. PRACHI PATEL | SENIOR LECTURER |
| 4 | DR. JOSHI YATRI | LECTURER |
Infrastructure
The department has dental chairs and all the latest equipments required for the in depth study of radiology. Also we have radiology department is in the same department having Digital OPG, Intraoral X-Ray with RVG facility and Dark Room with automatic X-Ray developer unit.